Dorchester YMCA was founded in 1868 as an independent non-profit making charity providing sport, recreation and community activities for members and users throughout Dorchester and surrounding areas regardless of race, religion, disability and gender, its first home was in Icen Way. Some of these sports included a Football team and Table Tennis both of which were very successful in the district.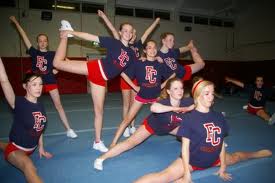 Gymnastics was introduced in 1992 moving from the Dorchester Middle School as it had outgrown the space. The centre usage rapidly reached capacity by March 2004 user numbers were so great plans for a 2-phase building project were put in place. Following extensive fund-raising the first phase was completed. By the end of 2008 phase-2 was completed offering many more activities to the local community.
Dorchester YMCA Centre is run by a board of Management. Trustees support a strong staff-training programme involving Managers and coaches of all levels and have a GymMark  accreditation satisfying British Gymnastics with the planning, coaching, training, administration and child protection policies.
Dorchester YMCA are affiliated with YMCA England, adopting all policies and procedures in line with the worldwide organisation.
Over the years we have celebrated our gymnasts programme which we have been very pleased to offer since 1992, we have seen some of our gymnasts through County, National and International training camps and competitions, gaining many medals and awards.
Not only does the centre celebrate gymnastics its also pleased to work and provide the community with other sports including, Free-running, Cheerleading, Yoga, Table Tennis, Zumba, Cricket and houses a local Baptist Church along with hire facilities for smaller groups and organisations keeping hire costs at a lower charity rate.