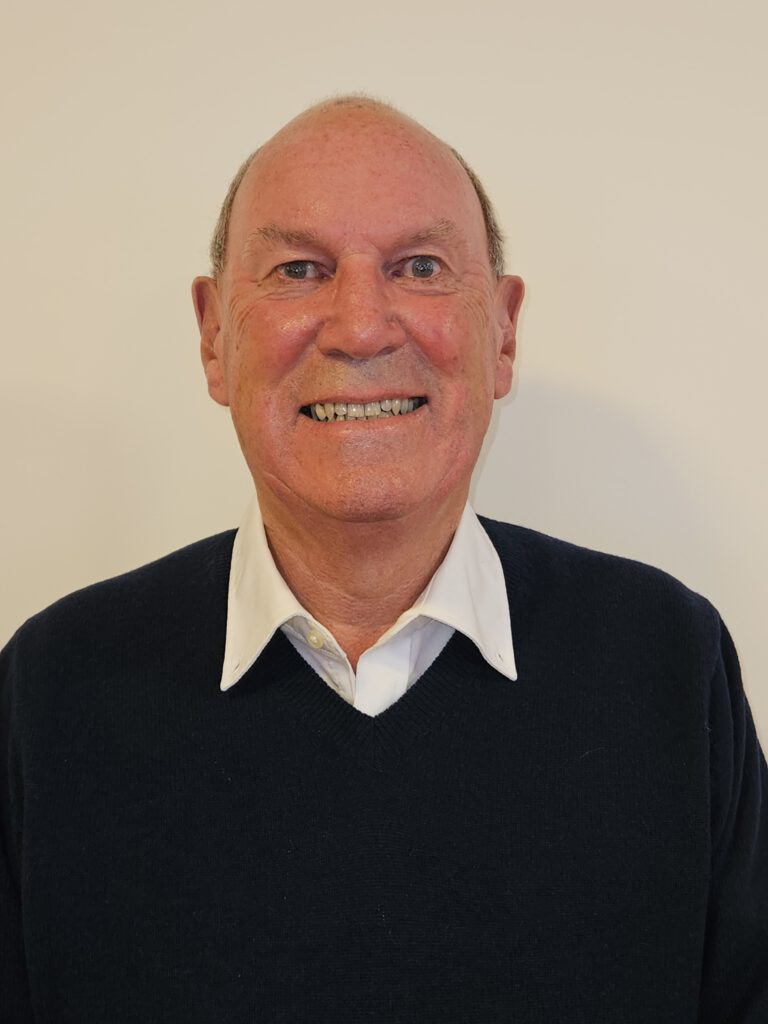 BIO-PICs of Dorchester YMCA Trustees
Godfrey Lancashire, President.
I joined Dorchester YMCA aged 14 and have been proud to be a member ever since. I have been privileged to be the club's President since 2010.
I was educated at Hardye's School and Exeter University and then worked for Barclays Bank in London for 25 years before starting my own Financial Investigation business which I ran for 20 years before retiring. I live locally and am passionate about developing the potential in young people. I am still a keen and regular table tennis player, having played at the YMCA for many years as a young person.
Peter Green, Chair.
I have been a member since 1978 playing football and cricket for the YMCA, a member of the management committee for 40 years and for the last 12 years chair of trustees.
My background is in education as a teacher, a trainer and as an HMI (Her Majesty's Inspector). I enjoy seeing and helping young people develop intellectually, academically and socially; I believe sport and leisure play an important role for all, and all should have opportunities to participate and develop themselves regardless of ability or disability. I enjoy playing football, tennis and board games.
Clare Byrne, Vice Chair.
I am currently vice chairperson on the YMCA trustee board, with a background in healthcare as an Advanced Nurse Practitioner working in general practice. I became involved at Dorchester YMCA as my daughter has been doing gymnastics here for 6 years. My latest challenge has been joining the YMCA team as a coach, which is so rewarding. I love being involved & working with the children, watching their confidence grow to achieve new skills. I also offer support & advice on safeguarding and HR issues.
Lesley Dowsett, Secretary.
I have been on the committee for several years and more recently secretary of the CIO (Charitable Incorporated Organisation). I support in organising events and fundraising and have been an adult gymnast here for almost 30 years.
I retired from administration roles in Dorset Council (Education) and NHS Children's Centre (Speech and Language Therapy). My interests are walking, reading, learning British Sign Language, and trying not to get old in mind and body!
Rodney Middle, Treasurer.
I have been treasurer for 6 years, am a Chartered Accountant with a business and financial background. I love sport having played cricket (including for Dorchester YMCA in the past), rugby, and currently golf. I have been associated with the YMCA through my grandchildren, six of whom have benefited from being gymnasts at Dorchester YMCA.
I firmly believe in healthy body, healthy mind.
Jacky Cottee
I joined the committee 18 months ago and have been involved with the Dorchester YMCA gym club since the early 1990s when the gym club moved to the YMCA site. My children attended gym classes here and I joined the adult gym class when it first started and still attend. I am a chartered surveyor and am taking on the role of trustee with over-sight of the property.
Sam Welch
I joined the Dorchester Gymnastics at a young age and at age 10 entered the YMCA Dorchester as a helper and demonstrator for the disability classes. This led to working with mainstream classes and starting my coaching training. I worked with the competition groups, involving trips around the South West and many early starts! I became part of the senior coaching team and led the competition group sessions and was coach rep on the board of trustees.
Due to a career change, I sadly finished coaching in 2021, but still occasionally help. I re-joined the board of trustees and am one of the club's Welfare Officers.
My own children attend the club and I love to see them getting so much from a club that has given so much to me. This is a family club; my Mum ran the Pre-School classes for many years.
My time coaching has enabled me to develop a range of skills including leadership and communication which have helped prepare me for the future. Within my current job, I work closely with vulnerable people and in a safeguarding capacity.